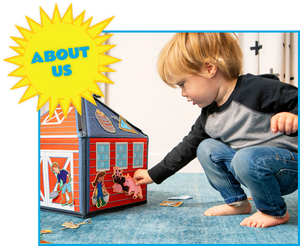 Get Kids Talking Early
Founded and owned by a Speech and Language Pathologist, SmartFelt Toys makes award-winning, multi-sensory, interactive felt toys that build early language!
With literacy rates dropping and Autism rates skyrocketing, it is more important than ever to get kids engaged with language and vocabulary as early as possible.
Beginning with My Little House, including My Little Farm and My Little Zoo, our multi-purpose educational toys have been universally embraced as toys that inspire, involve and engage ALL kids, regardless of their level and learning style.
The Smart in smartfelt
Our unique toy design allows kids to use them flat on a table top or easily transform them into reversible 3-dimensional play sets.
Each one of our soft, stickable felt pieces addresses all the important early language concepts. Every one of these sensory pieces has a purpose!
Kids can either match the pieces to existing outlines or use the open-ended play panels to create their own stories!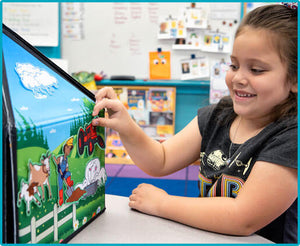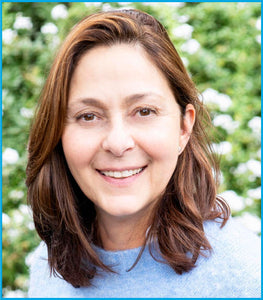 The heart in smartfelt
Yvonne Johansen has been working with little ones as a Speech and Language Pathologist for more than 30 years.
Her passion for helping others, coupled with her enthusiasm for working with children, serves as the foundation of SmartFelt Toys. Each toy she designs serves a different purpose, but all of them work toward the grander goal of facilitating speech therapy and language development through play.

She has provided speech therapy in schools on both coasts, both in special day classrooms and in mainstream ones.
She has also provided home based early intervention services and has also had her own successful private practice.

She is currently the lead Speech Pathologist at a charter school in Hollywood, CA.
Yvonne's speech therapy toys continue to inspire and fuel early language development in homes and schools all around the country.
Authentically mom & pop


SmartFelt Toys is literally a mom and pop shop.



Helping Yvonne run the company out of their Studio City, California home is husband Peter, a former television producer, who has joyfully left the tv biz behind for the much-more-satisfying and rewarding world of learning toys.